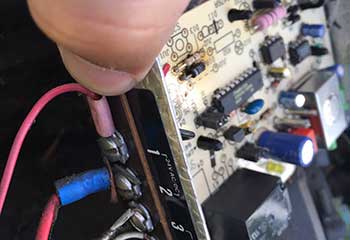 Garage Door Not Opening
Customer Issue: The White family found their door failing to open one morning, with no idea why. They checked the opener to make sure it was plugged in and turned on, and tested their control systems. Nothing worked, so they called us.
Our Solution: The opener lights weren't turning on, so the problem had to be either the power supply or the computer. Opening up the opener box quickly showed that it was the former. The power cord was badly stripped just inside the box, in a way that looked like insect damage. Replacing the power cord solved the problem, and we added some insulation to the opener to prevent a repeat.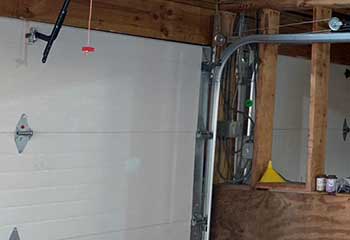 Track Replacement
Customer Issue: One of the door tracks was so bent it was preventing the rollers from moving and the door couldn't open past a certain point.
Our Solution: After making sure the door was secured in place and that the electric opener was disconnected as a safety precaution, our technicians removed the damaged track and its counterpart and installed two new sections that suited the door's weight.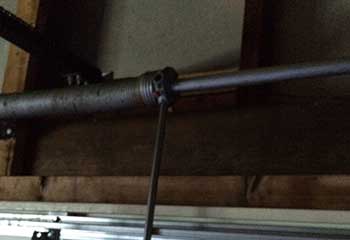 Spring Replacement
Customer Issue: Broken spring.
Our Solution: We had a new torsion spring ready to go and removed the pieces of the original one after disconnecting the opener. Once the new spring was installed, we inspected the others to ensure they were in good shape.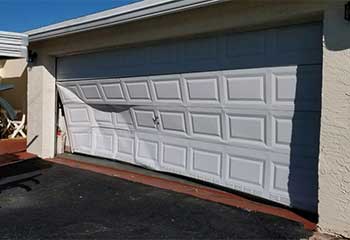 Garage Door Replacement
Customer Issue: Required a Door Replacement.
Our Solution: Customer had bought a steel Clopay door that needed to be fitted in place of a damaged unit. We have removed the damaged door and installed the new one before testing the unit to make sure everything is working to the customer's satisfaction.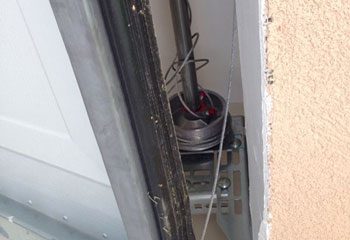 Cable Replacement
Customer Issue: Broken cable.
Our Solution: We have assessed the situation and carried out the replacement process. Afterwards, we did the trial and error check to ensure the door operates at the right tension and without obstructions.
Nicholas Stout
- Sugar Land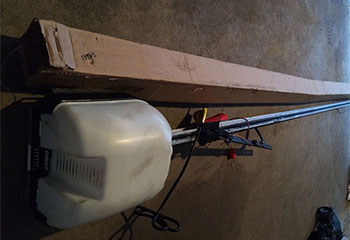 Genie Opener Installation
Customer Issue: Needed a new opener installed.
Our Solution: We took our time mounting the new chain-driven Genie SilentMax 750 opener onto the garage ceiling, aligning the unit's rail correctly with the center of the door. Afterwards, we ensured the mechanism works smoothly and maintains balance.
Melissa George
- Richmond