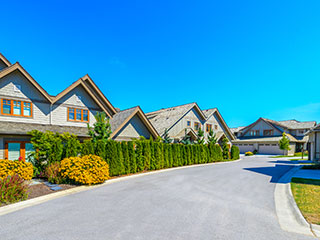 As a professional garage door service provider, our company Garage Door Repair Richmond is committed to delivering only the best quality repair work for your home. Our core range of services includes replacing the torsion and extension springs, repairing the garage door opener, adjusting the cables, and more. Additionally, we are available for installing new garage doors and openers, as well as to provide maintenance and inspection routines that will ensure that the door is safe for you and your family to use.
Garage Door Openers
Garage Door SpringsA garage door opener is comprised of electrical and mechanical components, and its failure to function could result from a malfunction on either side. Our skilled technicians will be able to assist you in identifying the root cause of the problem for most common brands, such as Genie, Stanley, Clopay, and Liftmaster. Depending on the extent of the damages, the solution will range from minor parts repair to the replacement of the entire system, depending on which is the safer option.
If you find it hard to slide your garage door up and down, it is likely due to a faulty spring. Replacing the garage door springs could be a dangerous endeavor because they are typically kept under a lot of tension. Let our professionals help you with such tricky repairs. During the process, our technicians will be more than happy to advise you on some of the best ways by which you can properly maintain your springs.
Providing Locals Services
As a local service provider operating in the great state of Texas, our experts are never more than a horseshoe throw away. We always aim to reach our customers as soon as we possibly can, particularly in cases that require our emergency repair services.
Highly Skilled Professionals
Our team also has a deep understanding of some of the most common problems folks could end up facing. That means we'll be able to assess your problem faster than you could spit. Because we seek to establish our name with the local community, building up a good reputation is important to us. We hope to become a reliable and trustworthy name that you could turn to for your garage door problems.
At Garage Door Repair Richmond, we are committed to serving your every related need with our quality services, no matter how big or small the problem might be.
Superior Services For Affordable Prices:
Top-quality Replacement Parts